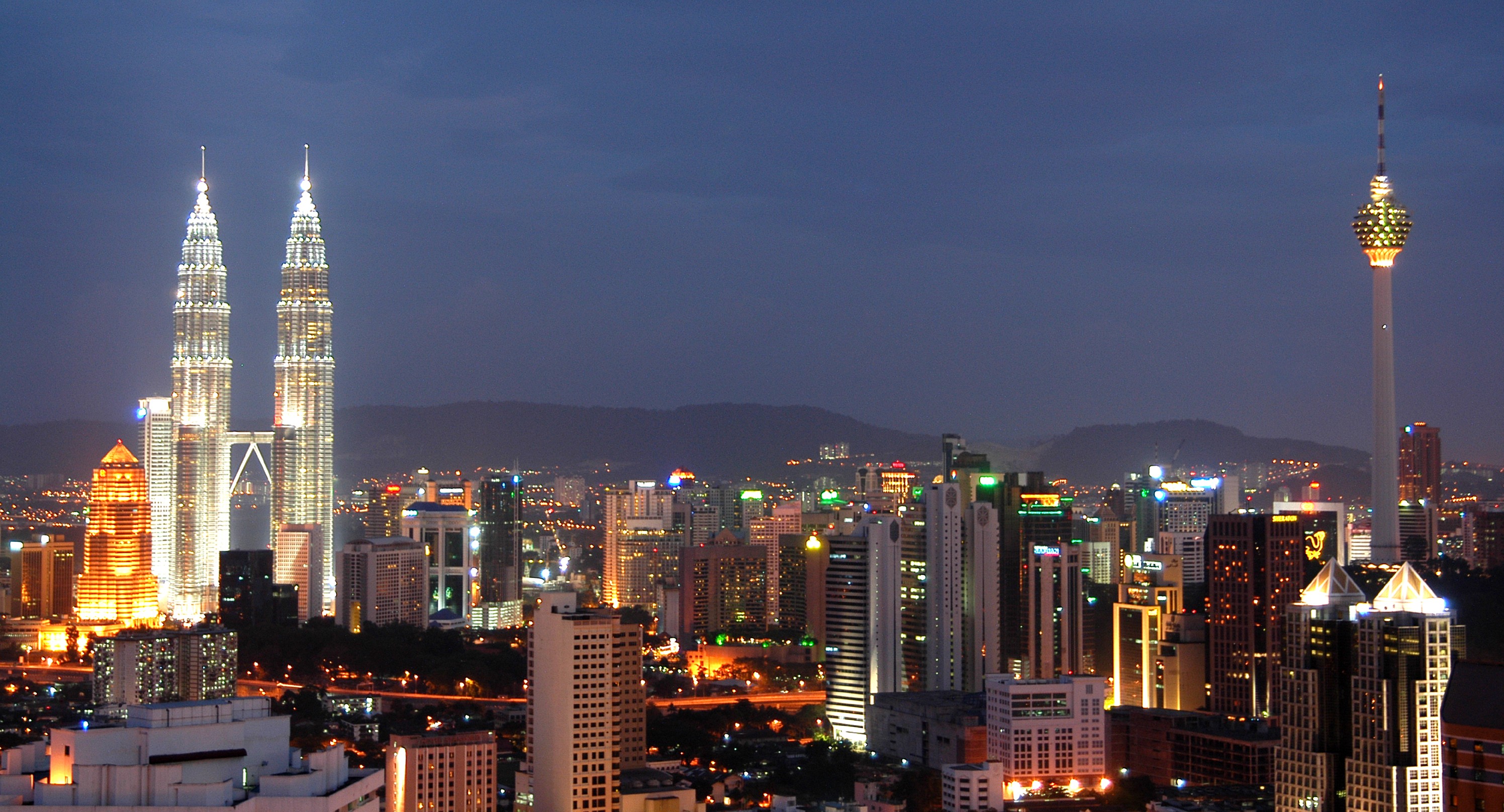 21 Sep

Jungle, Sky-Scraper & Star Gazing in Malaysia

The mainland peninsula of Malaysia is overlooked as a holiday destination and often only visited as a stepping stone to other better known destinations. It needs at least two weeks to explore its diverse environment and culture.

From bustling cities that ooze with multiculturalism through to its high mountains and tea plantations with pristine rivers, heritage listed towns and exquisite tropical islands and aqua waters there is something on offer for everyone.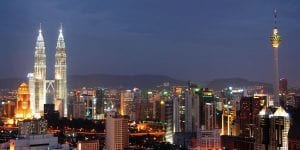 Kula Lumper is a melting pot of culture, food and religion. A juxtaposition of gleaming skyscrapers and historical buildings, old colonial outposts and a true Asian mix of colours, sights and sounds where people from all corners of the globe live side by side in harmony.
Indians, Chinese, Indonesian, Thai, Lao, Cambodian, Myanmar, Vietnamese Taiwanese.  All this culture leads to another major reason to visit …  amazing food and the best of it can be sampled on every street corner – my idea of complete heaven.
Once you leave bustling Kula Lumper the country overwhelms the senses, rice paddies climb over rippling mountains.  The air is full of the scent of frangipani flowers and sizzling stir-fries.  Butterflies flutter from the trees like falling confetti.
Lurching into yet another enormous contrast in this diverse country we soon found ourselves chugging upstream along the Tembeling river in a creaking wooden boat on our way to the heart of one of the world's oldest jungles.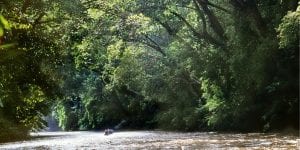 Above: Canoes take us on a tranquil journey through the heart of the wilderness – no better way to absorb the beauty of such an unspoilt & stunning part of the world.
Magical Taman Negara is one of Malaysia's most important and beautiful natural jewels encompassing a sprawling tropical rain forest that's said to be 130 million years old.  This pristine rain forest is one of the riches bio-diversity conservation areas in the world.
It is a birdwatchers' paradise and home to unique species of trees and extraordinary plants such as the rafflesia plant with its enormous flowers.The park is also home to tigers and macaques.
There is much to do for the visitor such as the world's longest canopy walkway, river trips, wild swimming like nothing else you will have ever experienced and treks through the jungle to the top of Mt Tahan.
Having left the jungle haven of extreme greens we headed for another contrast to the South China Sea of extreme blues to postcard-perfect scenes of caster sugar white sand and crystalline waters.
We stayed on main island of Pulau Redang where the breeze stirs the coconut fronds swaying on balmy, palm shaded beaches. The wealth of marine life here is spectacular and we spent the days enchanted by exploring the world beneath the surface of the water during the day and magical stargazing by night.
One day I plan to go back – with my family next time.