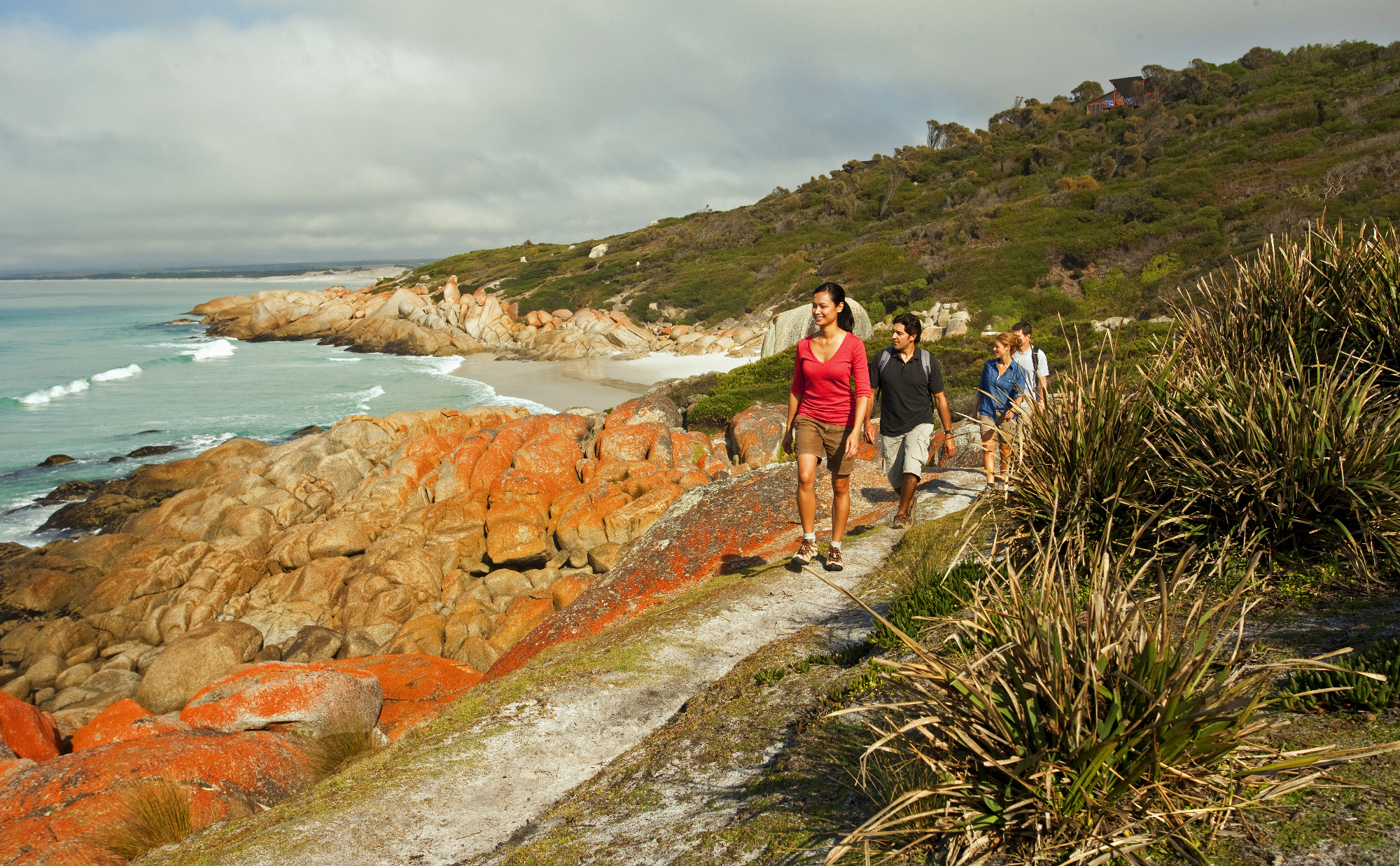 20 Feb

Tasmania

I almost got the chance to visit Tasmania several years ago until by chance I got caught up in the ash cloud and it never materialised. It had been one of those intriguing places on my list for years and I was so disappointed!

Fortunately, fast forward several years and I was back looking after Australia and here landed the invitation I had been waiting so long for.

I arrived into Melbourne after a brief stop in Dubai and quickly hopped onto my short flight to Hobart which took just over an hour. For an island so well known for its isolation, it has amazing links to the mainland and within no time, you're in the city enjoying a stroll around Hobart's beautiful waterfront.

Hobart was recently named as one of Lonely Planet's top 10 spots to visit and rightly so! Whether you want to take in the beautiful views atop Mt Wellington, explore the extraordinary MONA art museum (Museum of Old and New Art), delve into the convict history of the World Heritage Listed penitentiary buildings in Port Arthur or shop for bargains at the Salamanca Weekend Market, Hobart is the perfect start to your journey through Tasmania.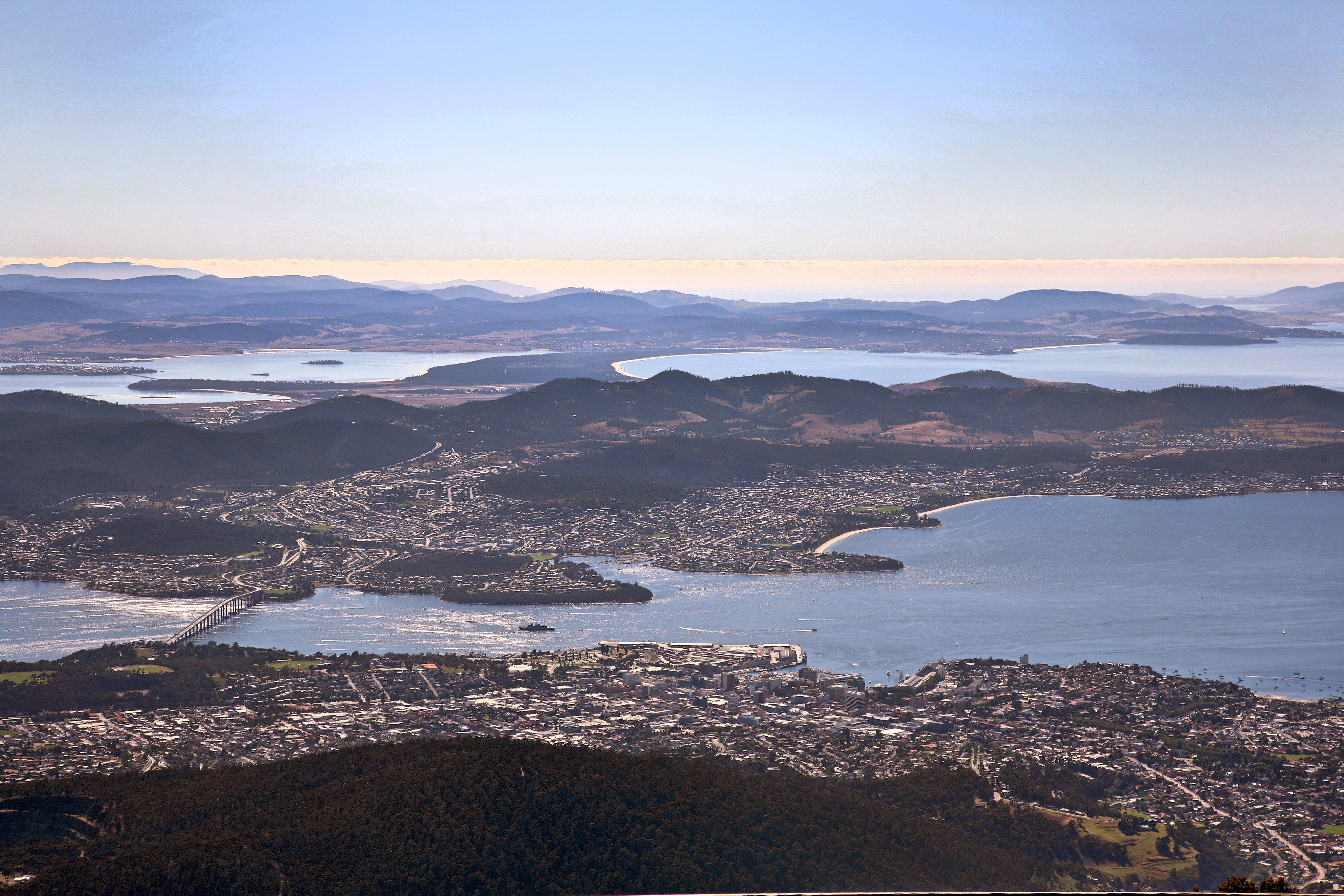 Hobart – Credit Tourism Australia
After a few days of exploring all Hobart has to offer (including indulging in some fantastic food and drink), it was time to hit the road and head a few hours along the scenic East Coast to Freycinet National Park.
I chose to travel with a local driver-guide so I could enjoy the scenery and have an insight of what it is like to live in Tasmania, however it is really simple to hire a car and self-explore.
Freycinet National park is home to some of Tasmania's most beautiful landscapes. From the Hazard mountains to the miles of white sandy beaches, the setting is idyllic. If you're feeling energetic a hike to the wineglass bay lookout offers spectacular views and for more of a challenge there is a 7 mile circuit available.
Wildlife encounters are frequent and it's also possible to take a wineglass bay cruise or kayaking tour from Coles bay in search of penguins, dolphins, seals and whales (seasonal).
Tasmania is well known for it's culinary delights and here you can eat and drink to your heart's content. The Freycinet Peninsula is famous for succulent grass-fed beef and lamb, full-flavoured game meats and fresh-off-the-boat seafood, including crayfish, scallops and oysters. We also suggest a visit the cool climate wineries within an hour's drive of Freycinet.
Freycinet Marine Farm – Credit Tourism Tasmania, Andrew Wilson
Back in the car and we drove cross country to Cradle Mountain National Park stopping en route at the most wonderful winery, Josef Chromy's for a delicious lunch and wine tasting.
Part of the Wilderness World Heritage area, Cradle Mountain is arguably the jewel in the crown of Tasmania's national parks & a very special place. Home to ancient rainforests, glacial lakes and rugged mountains, the days spent hiking its many trails and searching for the rich habitat of wildlife were fascinating.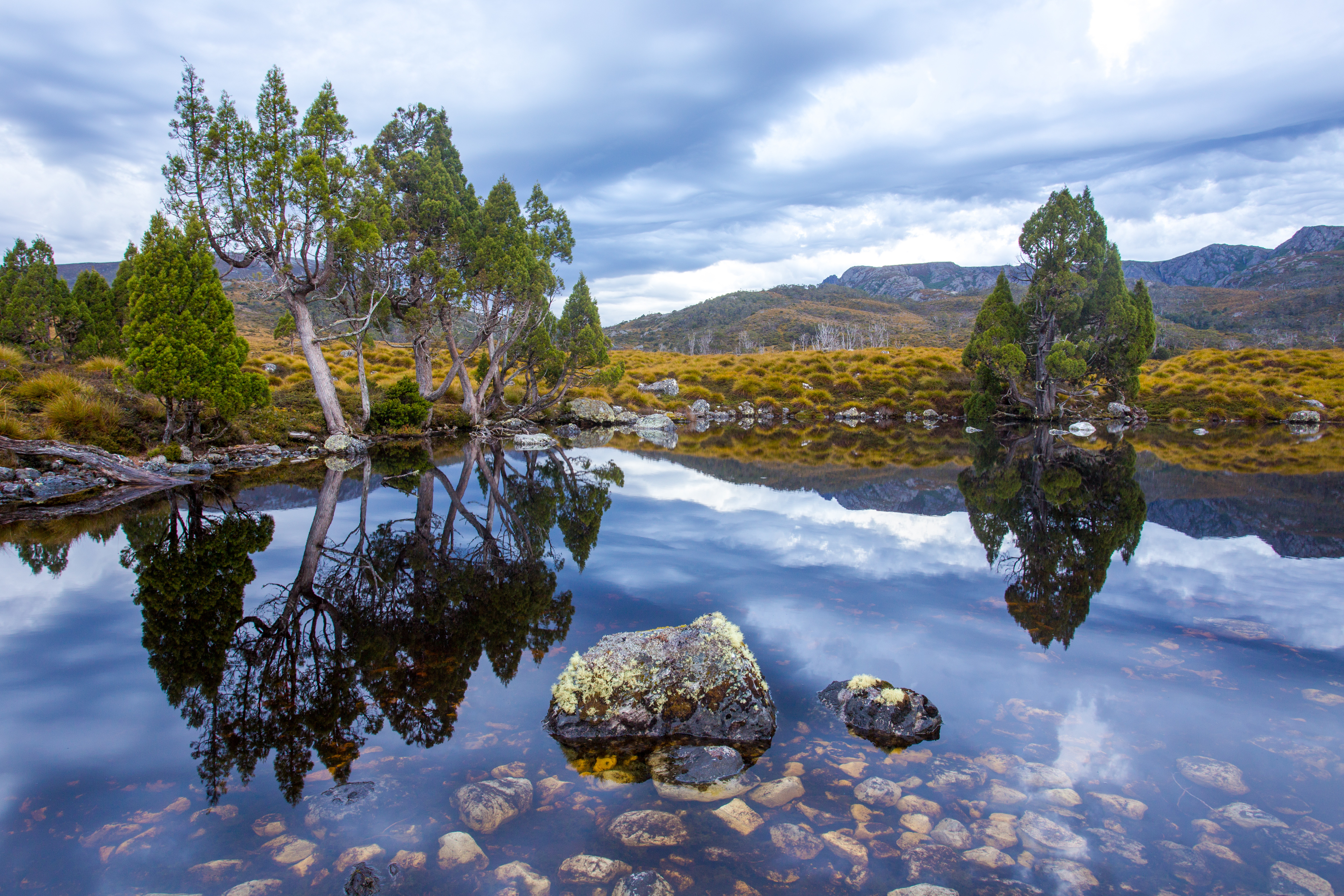 Cradle Mountain National Park – Credit Tourism Australia
Whilst staying in Cradle Mountain we also visited the Tasmanian Devil sanctuary. Devils@Cradle focuses on conservation programs for the three largest carnivorous marsupials – the Tasmanian devil, the Spotted-tail quoll and the Eastern quoll. All three of these species are currently listed as either threatened or endangered in the wild and all occur locally in the Cradle Mountain area.
The Tasmanian Devils are hard to see in the wild and the species has recently been classified as 'endangered' following a decline of up to 85% across its natural range due to a contagious facial cancer known as Devil Facial Tumour Disease (DFTD). This is a fantastic project where you can learn about this unique species.
Sadly my time on Tasmania had to come to an end and we drove back to Launceston airport (via another winery…you get the idea!) to continue our travels on the mainland.
If anything, this trip has just whet my appetite and I am desperate to return as soon as possible to explore more of this incredible Island.
Whether your interests be history, food and drink, hiking (several of Australia's great walks are here) or wildlife and the great outdoors, Tasmania will not disappoint!