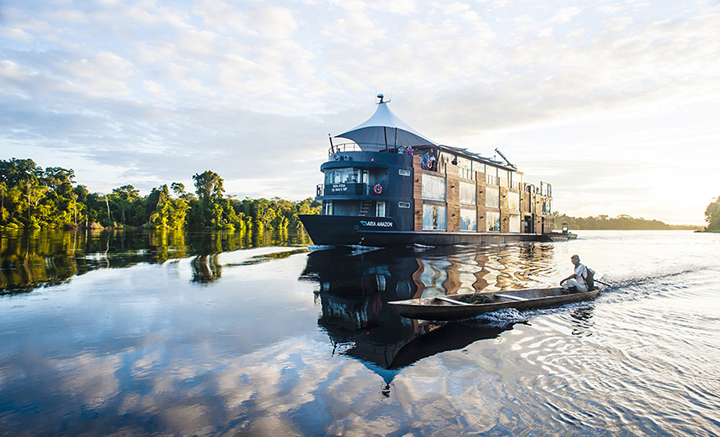 31 Jan

River Cruising – Love Aboard a Slow Boat

 There can be nothing more romantic than a journey cruising through the heart of a country and simply relaxing for a few days as your floating hotel gracefully wends its way between inextricably linked cities, towns and rural communities.  By traversing a county's waterways on a timeless river you travel far from the madding crowd and experience the changing landscapes, local culture and sacred rituals of a place from a luxurious vantage point.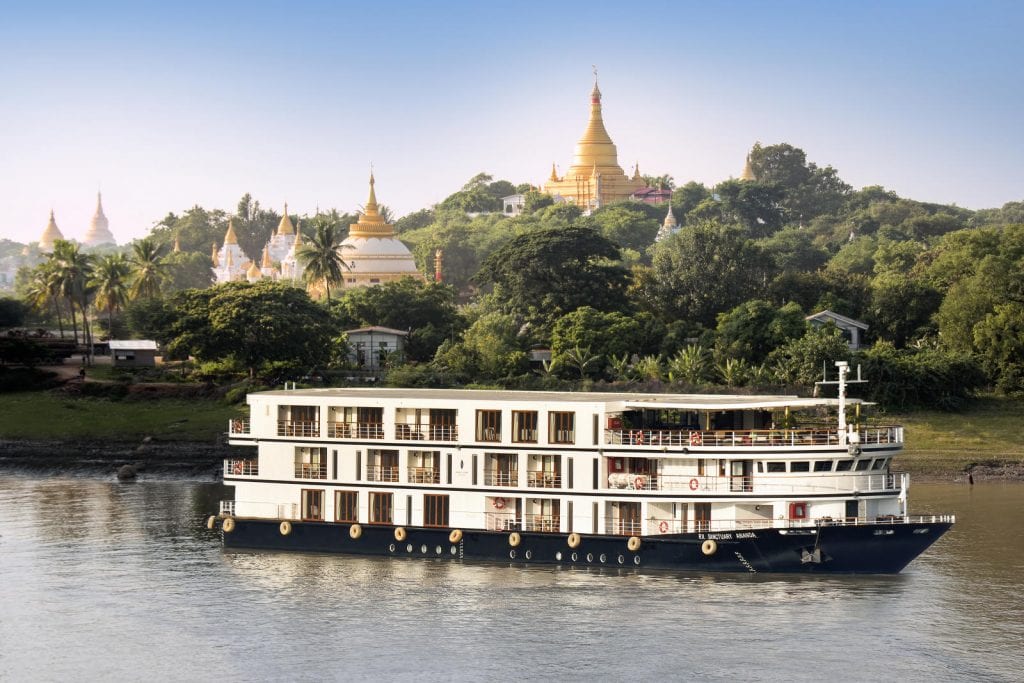 Above: River Cruise the Irrawaddy, Myanmar, aboard 'The Ananda' : You will be steered into soul-stirring landscapes and enjoy extraordinary adventures, authentic experiences and refined yet relaxed elegance all while the on-board team surround you in the warmest hospitality.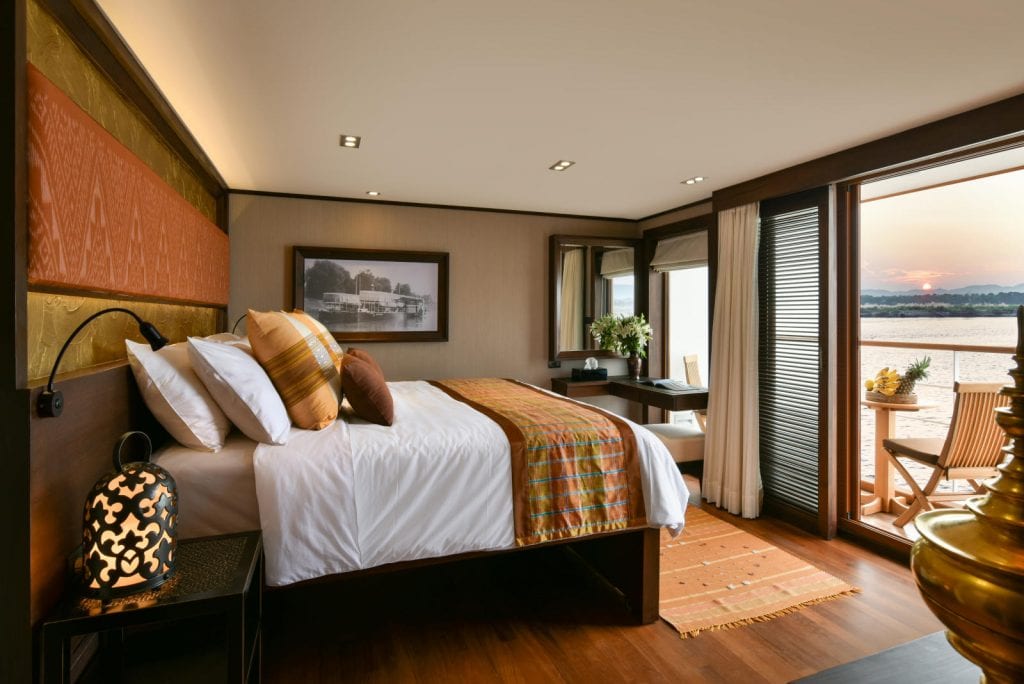 Above: A suite aboard 'The Ananda': This is the ultimate way to spend lazy days watching the world go by as you glide between bustling ports, floating markets, ancient temples, shining stupas and into pristine wilderness inaccessible to most.
A new standard of river cruising has emerged offering guests a taste of genuine five star luxury and high levels of sophistication, with spacious boats designed as small-scale ships with fewer passengers, large bedroom suites, gourmet cuisine, on-board spas, pools, yoga and excellent lectures to name but a few!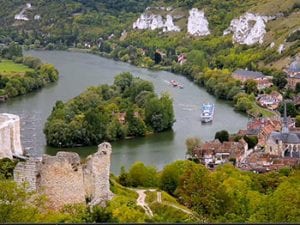 Above: River cruising – Europe
Part of our honeymoon was spent memory making while cruising on two unique and spectacular river journeys. China was perhaps the most memorable journey, a cruise unlike any other along the mystic Yangtze River.  The Yangtze is known as the symbolic lifeline of China and cuts through the country, dividing it into north and south. This mighty river with its numerous tributaries provides a great transportation network through the heart of some of the most scenic and fascinating parts of China.  Our journey was tranquil and unhurried and we watched the world go by from the comfort of our deck and occasionally stopped to disembark and explore interesting places along the way.  At one such village we went ashore and set off on a fascinating sightseeing cycle ride to explore the local area, stopping for lunch and even traversing a tributary of the Yangtze aboard a floating bamboo raft with our bicycles suspended against flimsy rails.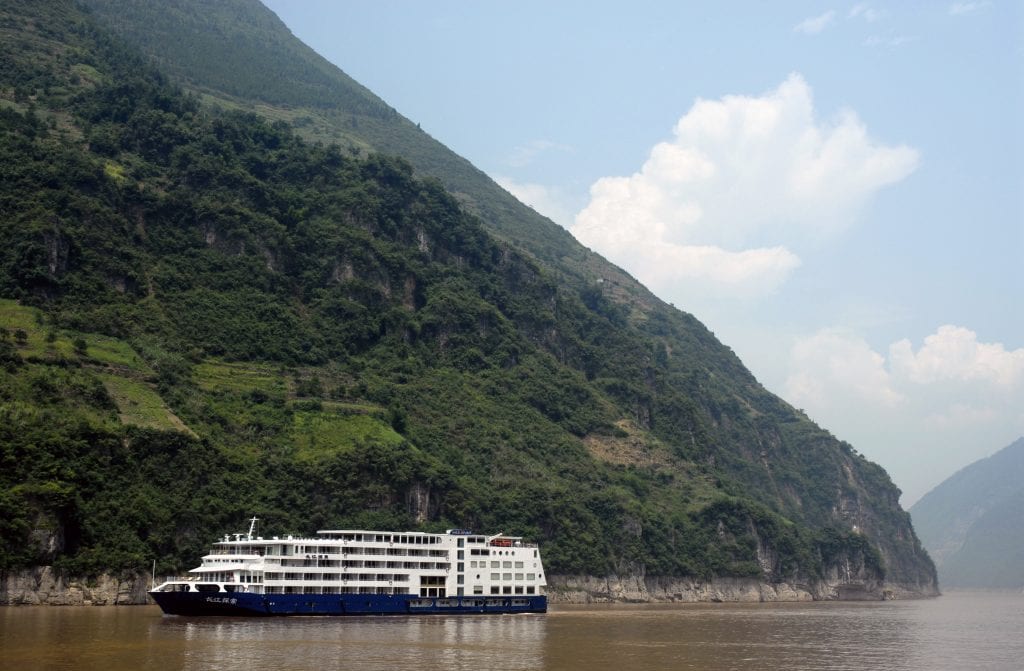 Above: River cruising China aboard The Sanctuary Yangzi Explorer
Perhaps my all-time favourite trip was through part of Egypt by boat along the Nile. The Nile is the world's longest river and a cruise on it is simply the most relaxing and enjoyable way to discover the true source of Egypt's fabled history, and the reason for it becoming one of the world's earliest, greatest civilisations. Whilst gliding along between Luxor and Aswan we saw some of Egypt's magnificent temples as well as a myriad of birdlife and seven thousand years of fascinating heritage and culture, which has remained virtually unchanged for centuries.  The deck is the perfect spot for relaxing while taking in the scenery, but the best part was hopping ashore accompanied by our fascinating Egyptologist, who guided us on what had to be one of the world's most spectacular sightseeing experiences.  We explored the Valley of the Kings and temples such as Karnak, Luxor, Edfu and Abu Simbel with our supersonic guide to bring the history alive.  The greatest joy was retreating back on board our luxurious floating hotel, mentally and physically exhausted, to cool down, be pampered, wined and dined and thoroughly refreshed ready for the next cultural delight.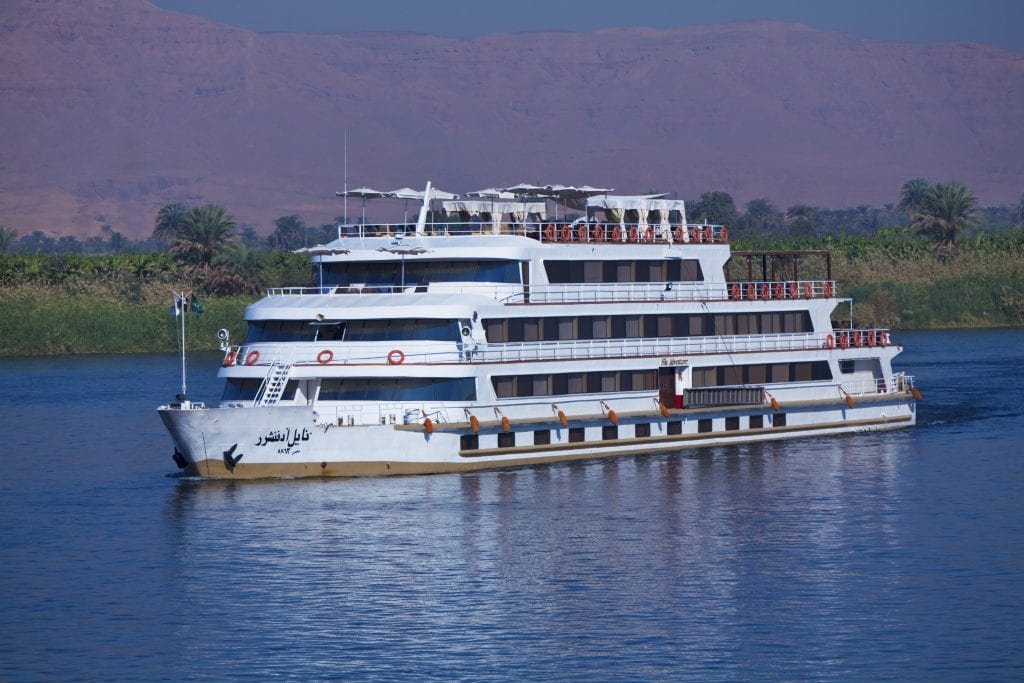 Above: Cruising the Nile in Style –  'Nile Adventurer'
River cruising aboard a boutique cruise boat with superlative hospitality and no crowds offers a truly sublime retreat making this a unique and spectacular way to see the world!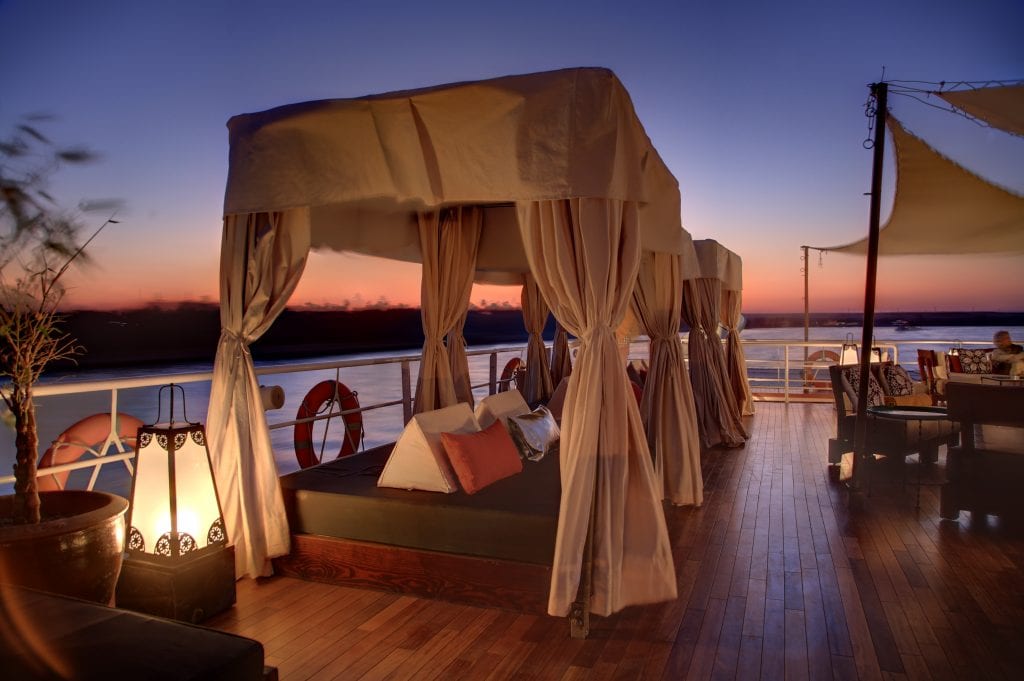 Above:  'Nile Adventurer's' sun deck
If you and your loved one(s) would like to go on a river cruise; The Danube, Nile, Irrawaddy, Yangtze, Amazon and Brahmaputra Rivers are amongst the world's most exciting and enigmatic waterways and a journey can be tailor-made for you by the well travelled World Odyssey team!
Above: The plunge pool aboard the 'Nile Adventurer'