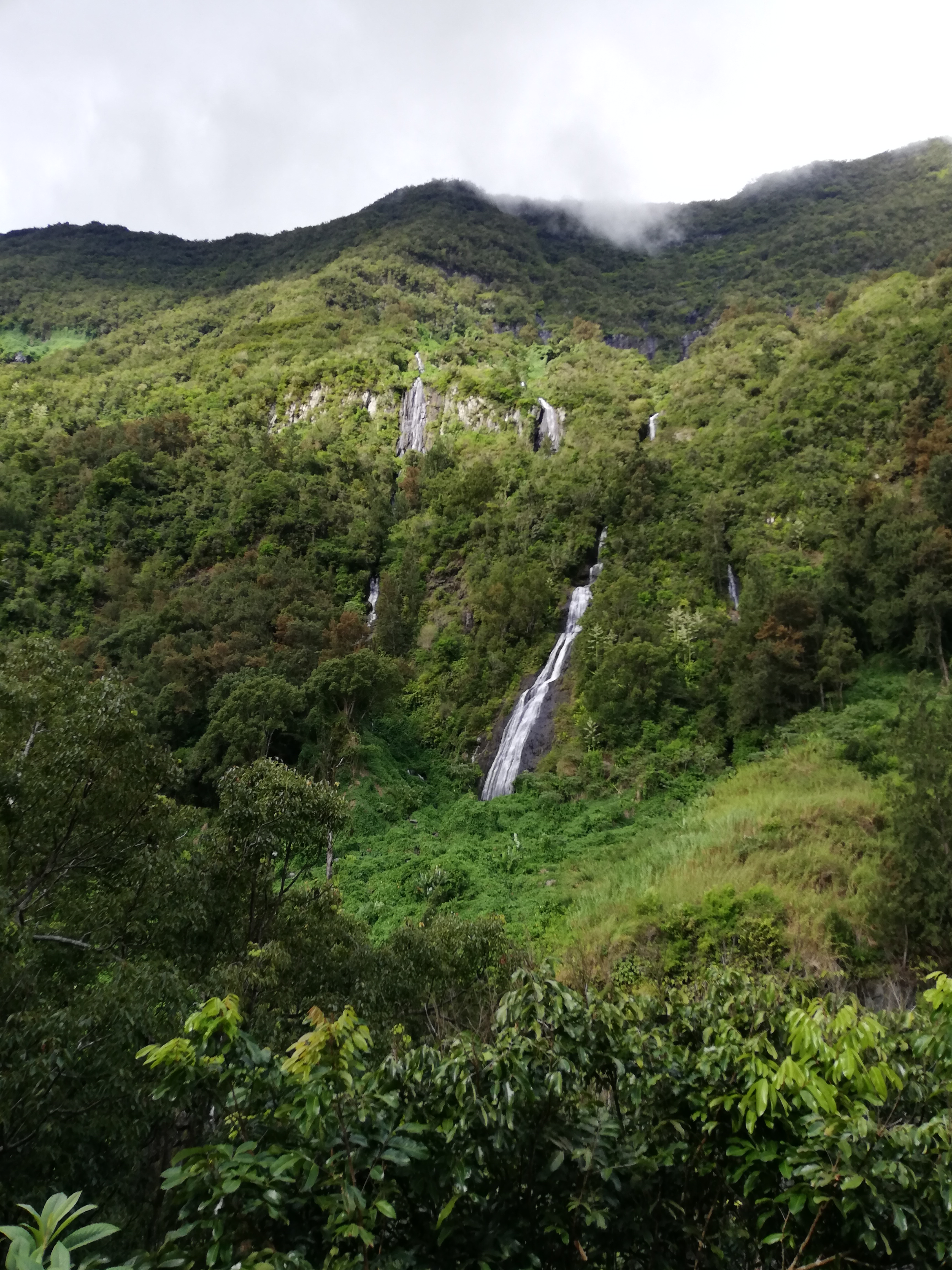 11 Jul

Rugged Reunion

Just a short 45 minutes hop across from Mauritius lies the beautiful French island of La Reunion.

We flew on Air Mauritius on an Airbus A340 (configuration 3-4-3). On arrival we proceeded to the Car Hire desk situated outside of the Airport building and met up with an old friend of mine, who now lives in Reunion and who became our guide for a few days.

From St Dennis Airport (situated in the north of the island) we drove East on the Coastal Road RN2, towards Cirque de Salazie.  RN2 runs along the whole of the `North East-to-South` of Reunion, coasting the volcanic and rugged side of the island.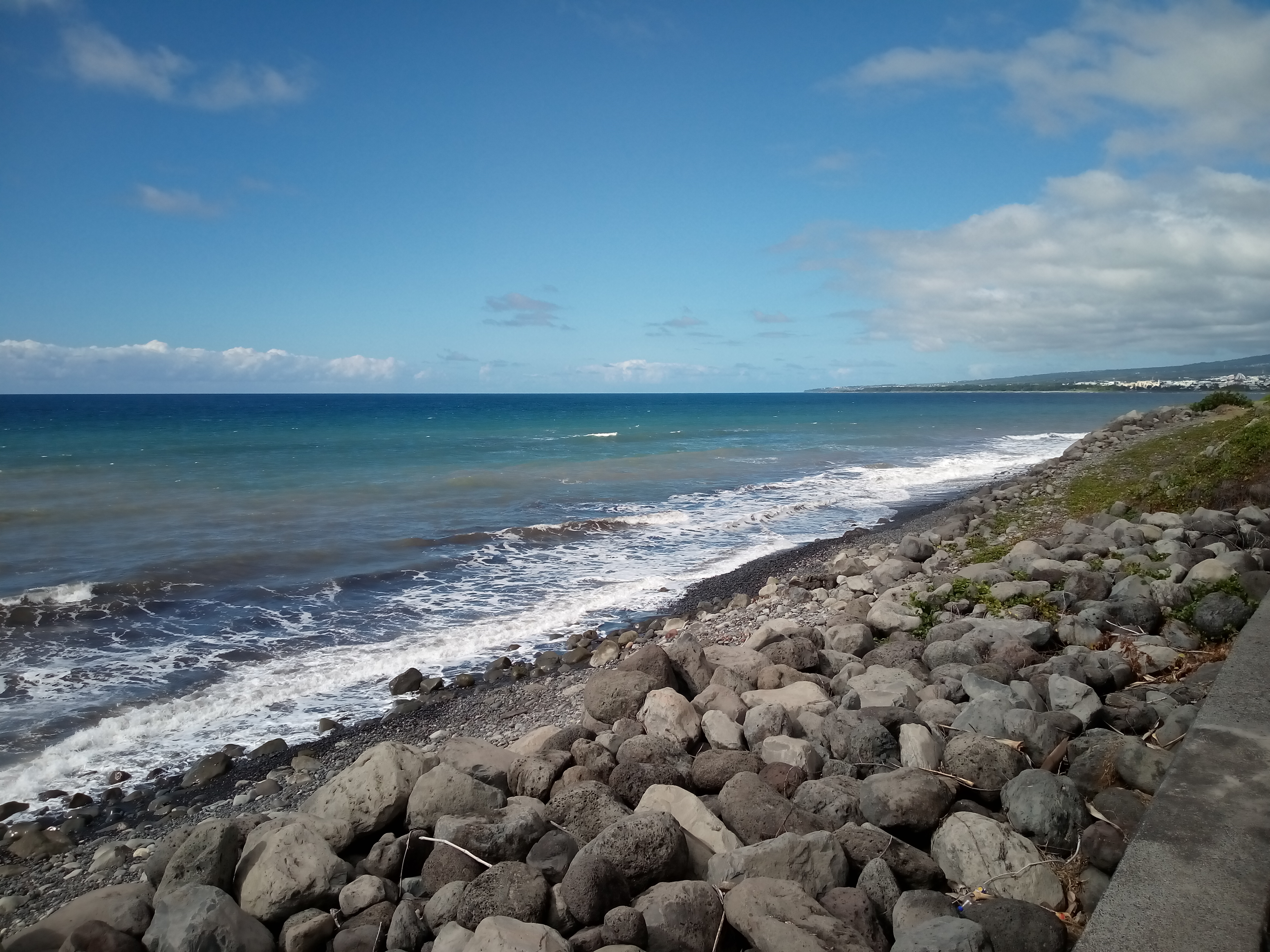 Above: rugged coast
It started raining torrentially at one point, and the road seemed a little treacherous in parts! Glad I wasn't driving! By the time we arrived in Salazie the sun was shining and all was good!
The town of Salazie is a quaint little town with typical Creole style houses on the main road, small souvenir shops, a few scattered rustic restaurants. There is an Information Office in the main square.
Cirque de Salazie is the wettest of the 3 Cirques in Reunion, with incredibly lush vegetation, gorges and many waterfalls (look out for Cascade du Voile de la Mariee -Bridal Veil Falls) . You can start your walks from various paths from the village and you can find maps and all the information you require from the local Information office.
Unless you are into walks and hikes in the lush tropical hills, there is not much to do here in Salazie, but you can visit Maison Folio, a typical 19th century Creole privately own villa engulfed in gorgeous tropical gardens.
The Viewpoint in the village of Hell Bourg (just before arriving in Salazie Town), is a little rundown and a bit of anti-climax in my opinion but we managed to get a photo of it!
We continued our road trip towards the town of St Anne, then onto narrow winding roads bang in the middle of  Sugar Plantations,  to reach the totally private property of Diana Dea Lodge, where we were greeted by a herd of Deers and their fawns. Amazing!  It stands at 650m above sea level.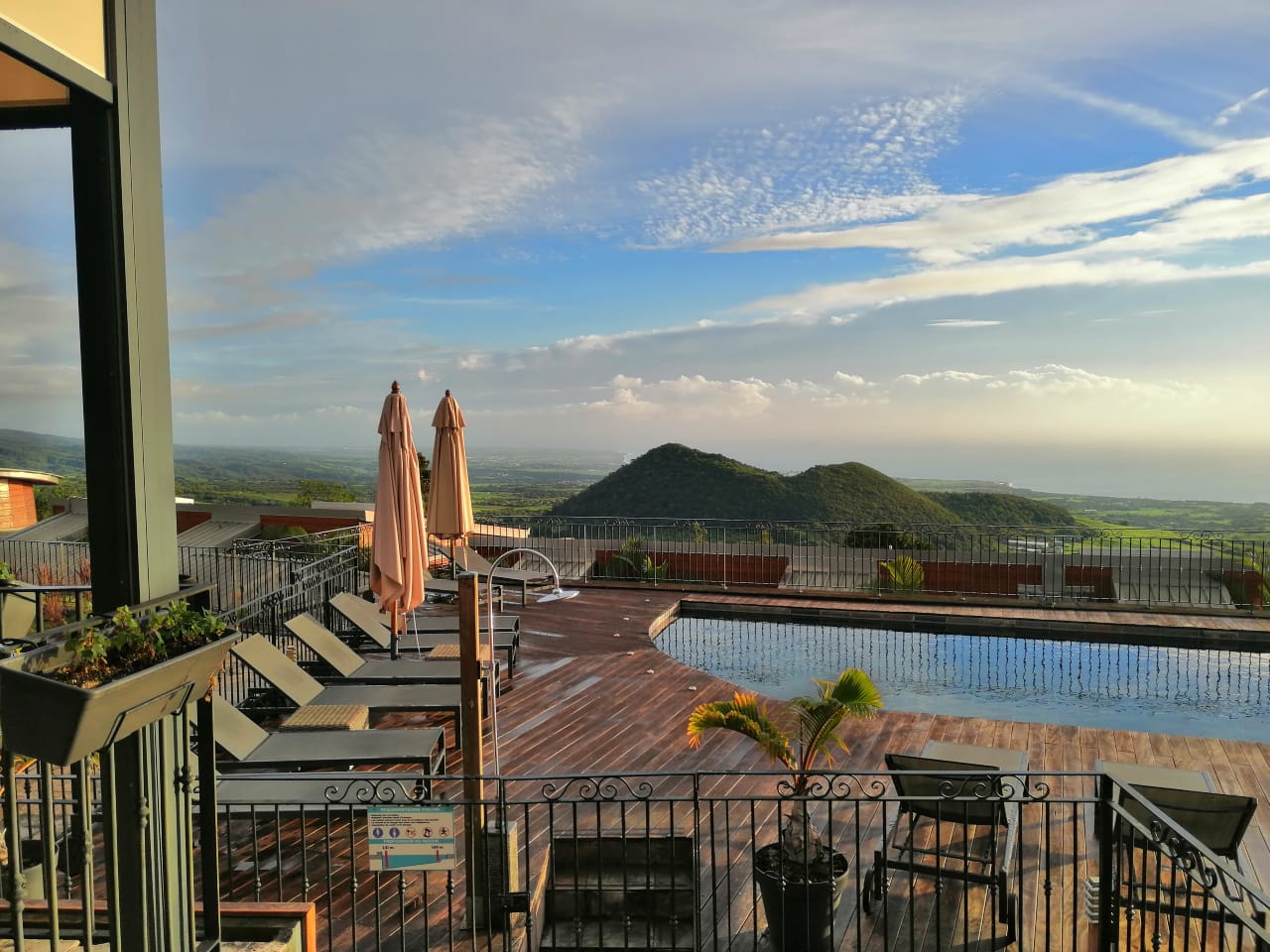 Above: Diana Dea Lodge
Diana Dea Lodge – 4* is a lovely and quirky Lodge, featuring modern and unusual piece of art as well as traditional volcanic stone walls and wooden furniture, mixing traditional and contemporary styles. It has the feel of a mountain chalet, with log burning fire in the main bar/lounge, overlooking the small but carefully manicured gardens, decking area and petite heated infinity pool. From here you can marvel at the wonderful view of the hills & valleys beneath, the sea and the sun setting over the ocean.  All rooms are west facing, all ground floor, with patio doors opening straight onto green lawn where the deers meander freely grazing grass, magic!!!
If you continue Southbound on route RN2 along the coast you will have the opportunity to see the rugged, hostile and uninhabited lava flows area behind the Piton de la Fournaise, and the black sands shores which owe their colour to the volcanic lava.
We didn't take this route, instead we drove inland on RN3, direction Les Plaines, through verdant undulating green hills used for cattle pastures – La Plaine des Cafres, which is a stunning and soothing route, with several view points along the way.  Along this forest road you must stop at Nez de Boeuf to enjoy the breathtaking view of the Riviere des Rempants valley.
The gradual change of scenery is mind-boggling.  As you continue driving you suddenly reach Plaine de Sable, an exceptionally arid and sterile lunar plateau made of ashes. This is truly out of this world! It must be seen to be appreciated! Probably my most favourite spot on the whole of Reunion!
Piton de la Fournaise is one of the world's most accessible active volcanoes, and it's possible to hike up the crater rim (check for conditions on the day). You can also fly over the volcano or simply enjoy the scenery from a viewpoint at Pas de Bellcombe (2311m). The view of the volcano's main craters is yet again out of this world and it needs to be seen to be fully appreciated.
Unfortunately soon after arriving at the Pas de Bellcombe crater viewpoint, the clouds/fog fell quickly, engulfing the whole mountain, time to start our descent.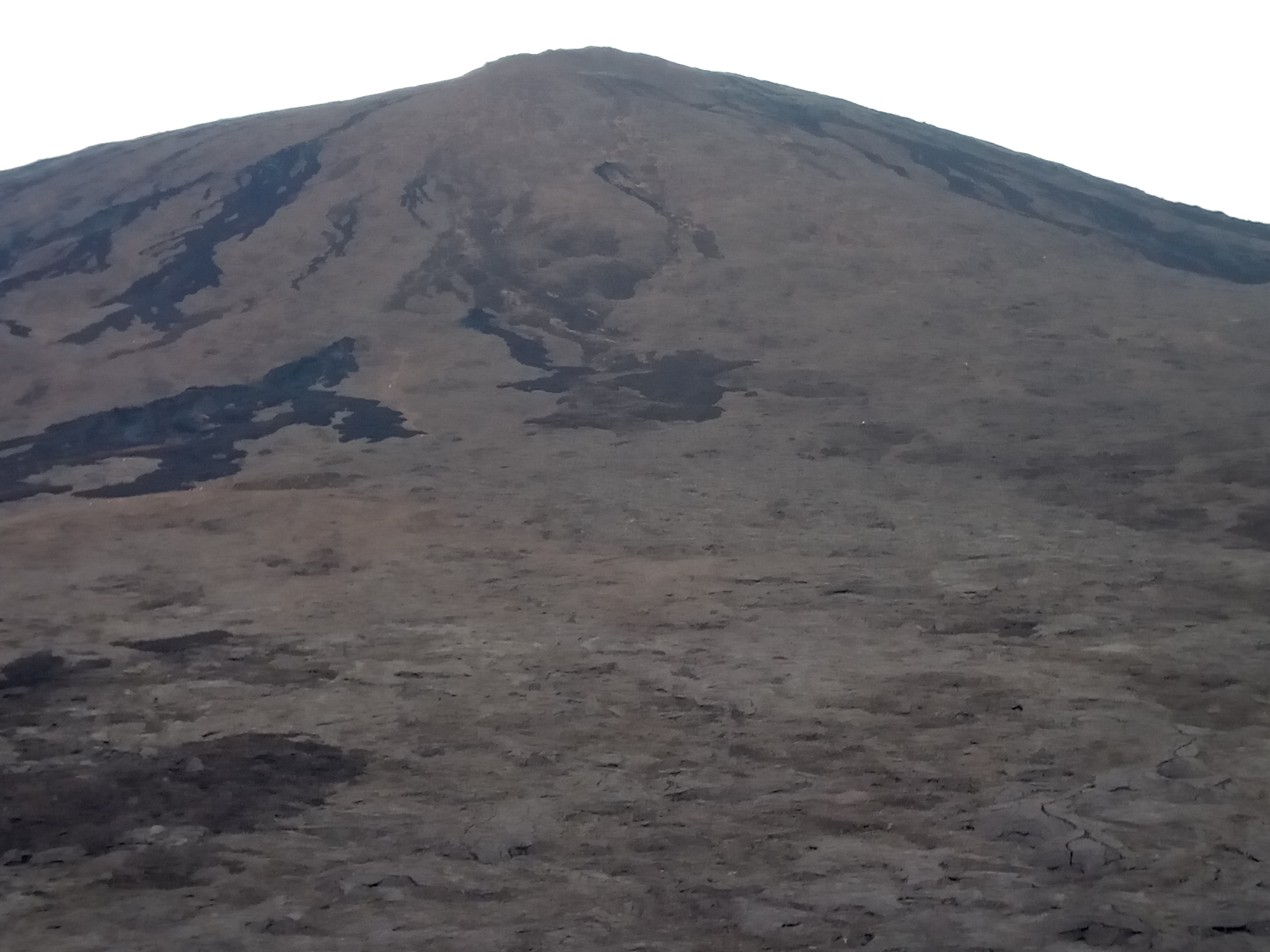 Above: Piton de la Fournaise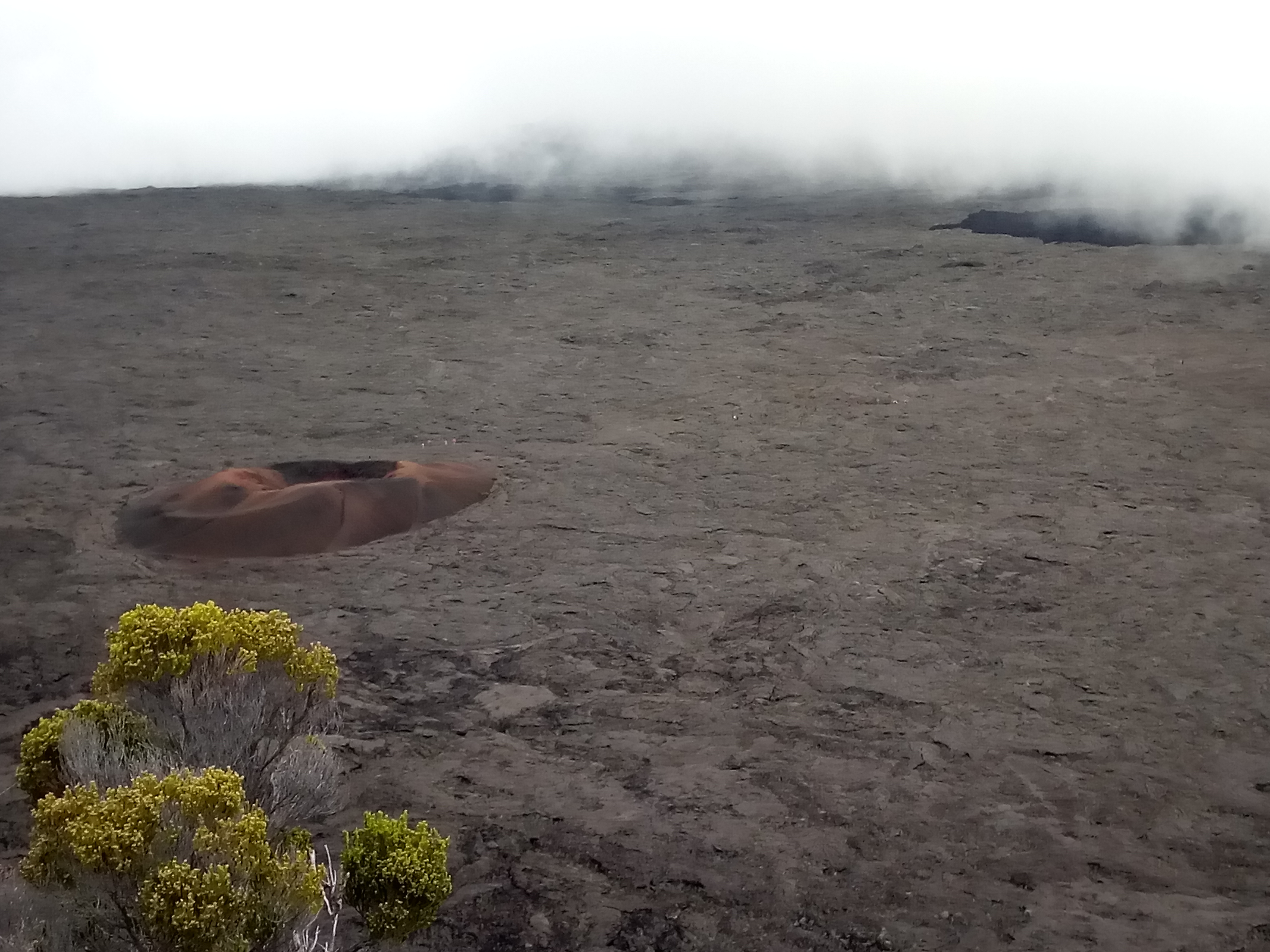 Above: Piton de la Fournaise crater
We started our descent and continued our journey Southbound towards Grand Anse and the Palm Hotel.  We stopped on route at Cite' du Volcan on Plain des Cafres, which is a Museum on Volcanology (unfortunately we did not have time to do the tour of the museum)
 Palm Hotel & Spa – 5* is situated on the south coast of Reunion on Grand Anse , set in 3.5 hectares of luxurious tropical forest and enjoys an elevated position at approx. 100m above sea level, which gives you fantastic views of the ocean. You can walk down to the beach and natural lagoon for a safe swim in 15mins.
The 3 Lodges at the Palm (ideal for Honeymooners) come with their own gate entrance and own Jacuzzi in the veranda. They are slightly suspended above the tropical canopy and have the best view of the ocean!) You can enjoy Whale watching from July to October from your own veranda or from an appointed Viewpoint near the main pool and restaurants.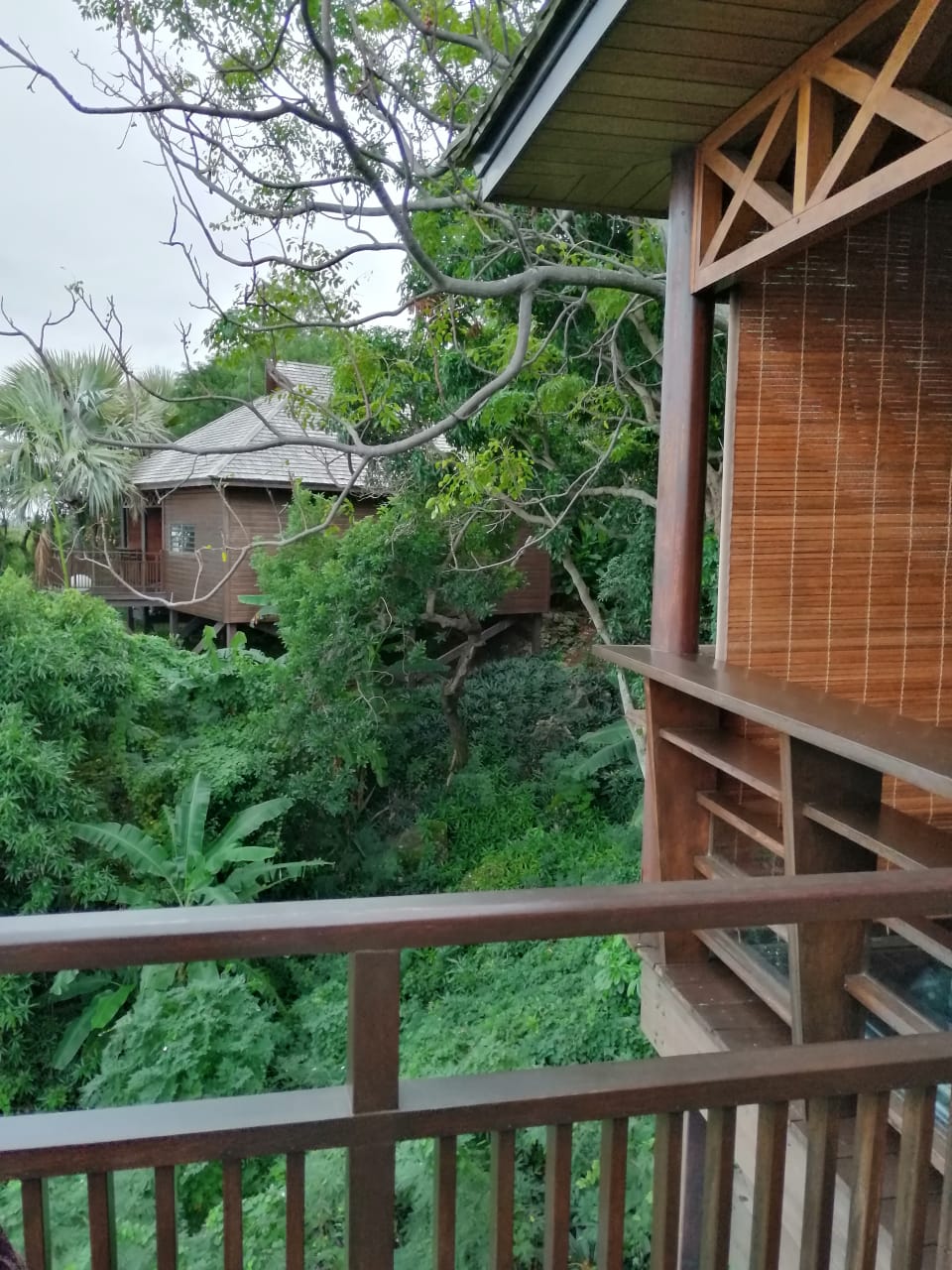 Above: Palm Hotel Lodges
From Grand Anse we drove Northbound towards the interior of the island to Cirque de Cilaos. This is the largest and most renoun of the 3 Cirques, famous for its hikes, iconic canyons and impressive scenery. However, the route is not for the faint hearted! 400 steep & narrow mountain bends, often with precipices only a few inches away, on partly single lane road and very narrow tunnels.  I definitely recommend having a Driver for this tour, unless you are a thrill & adrenaline seeker and decide to hire a car yourself!
Cilaos is a touristy little town, lots of souvernir and arts&crafts shops, restaurants, and of course surrounded by the majestic dolomitic mountains, with Piton de Neiges being the piece de resistance.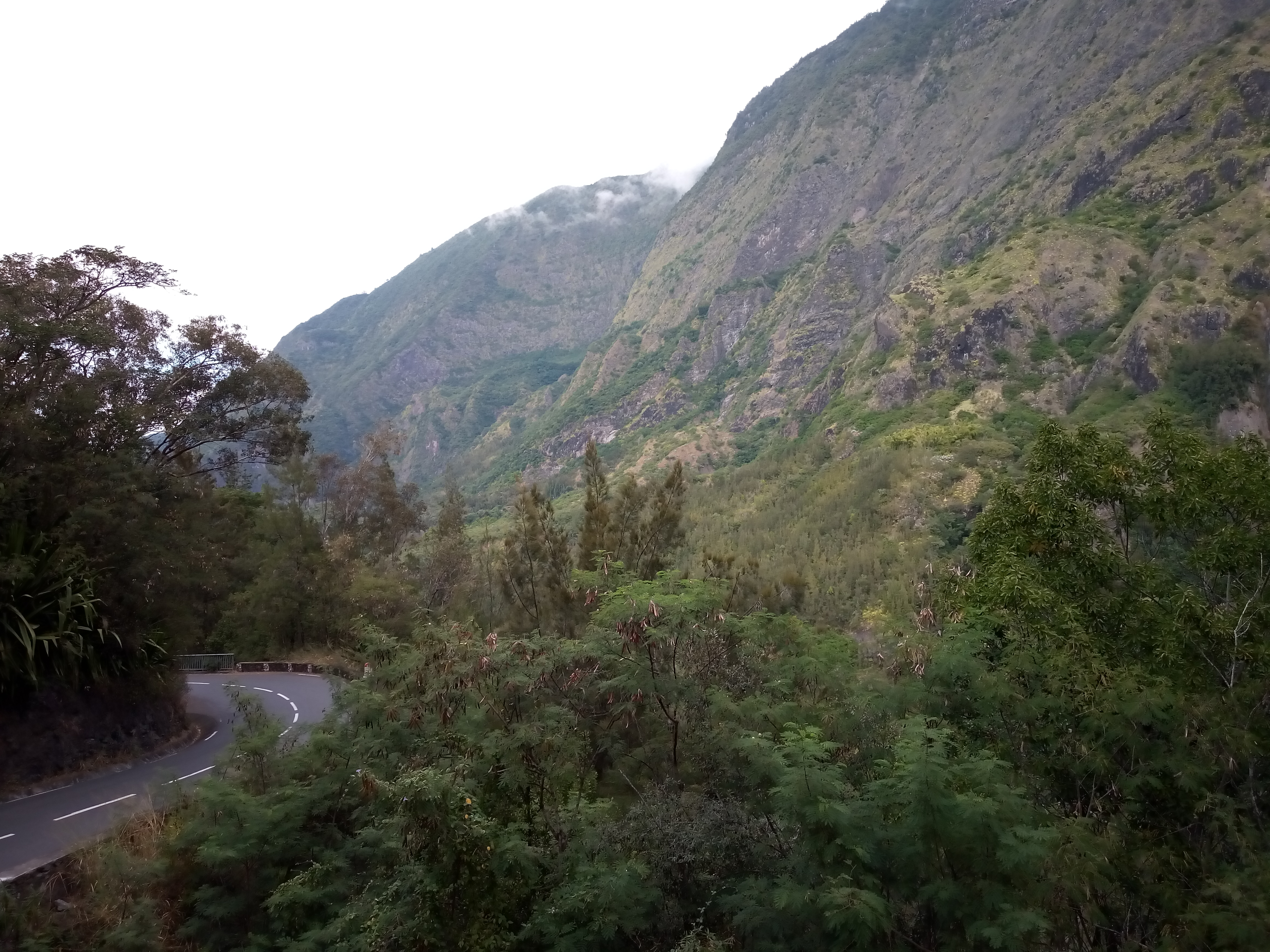 Above: Cilaos route
A gem of a property not to be missed in Cilaos is Le Vieux Cep Hotel – 3*, situated right at the foot of Piton de Neiges with its stunning views of this iconic peak. From the outside it reminded me of Tyrolean mountain houses (Italian Alps, Dolomites style) but as it happens this is also the charm of authentic Creole style too!  It features 47 cosy rooms and the welcoming and passion of the staff is second to none!  You must also sample their hearty cuisine at L' Isabelle Restaurant!
We continued our drive Northbound on RN1 towards L'Hermitage Les Baines and St Gilles Les Baines which are the most beautiful beach resorts on the island and offer Restaurants, Bars and even a Casino if you fancy that sort of thing, but still managing to retain a quaint and romantic feel at the same time.
I had the pleasure of staying at the LUX St Gilles Hotel -5* which is a beautiful white colonial style property situated directly on the most beautiful white sandy beach and turquoise waters sheltered by the only coral reef on the whole island, making it safe to swim and enjoy this corner of paradise. The swimming pool at this property was one of my favourite too!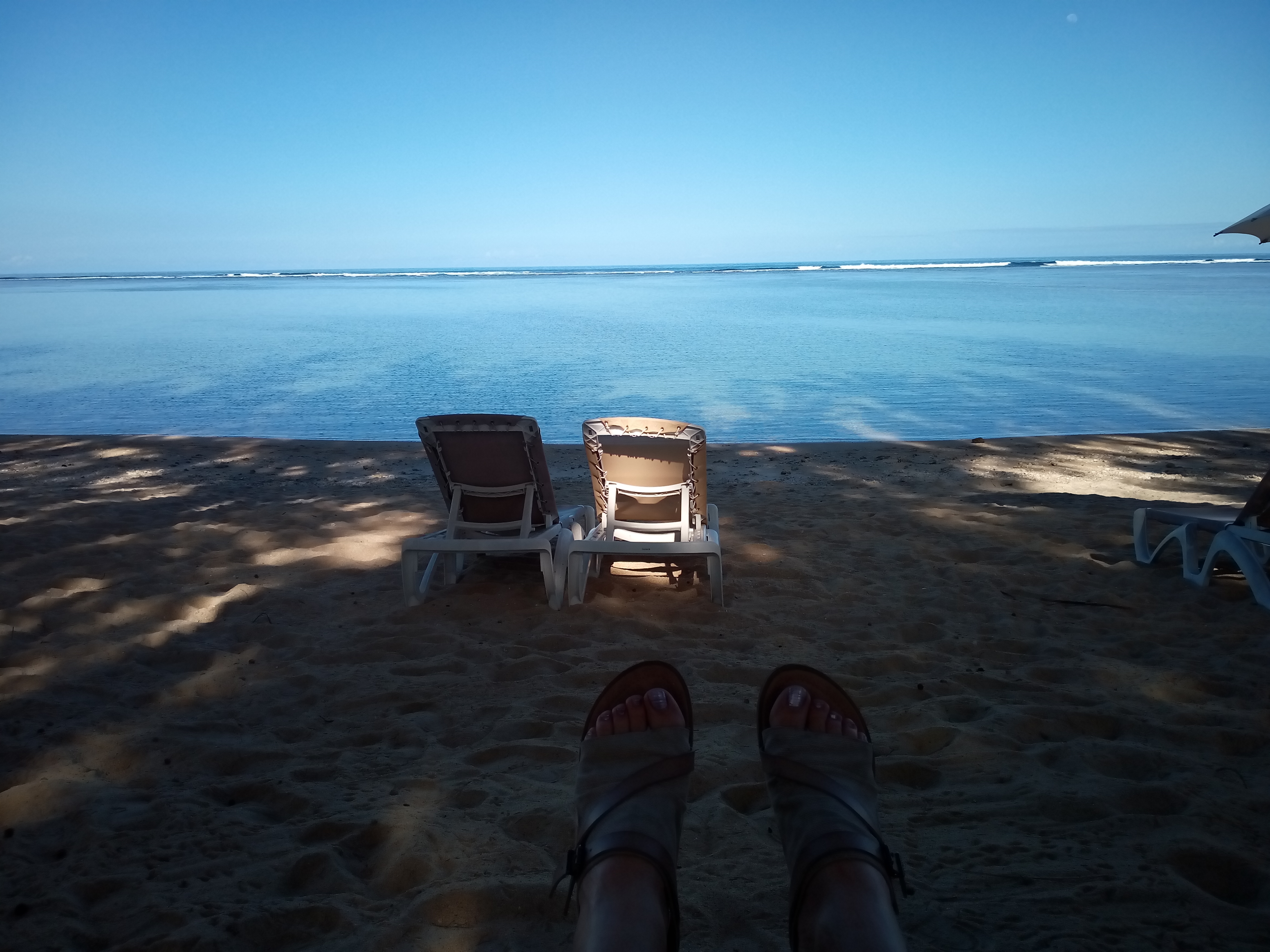 Above: Beach and coral reef  at Lux St Gilles Hotel
Not to be missed in this area is also the Blue Marguillat – Relais &Chateau boutique, a bijou 14 rooms property situated in an elevated position 50m above sea level, enjoying  gorgeous views of the ocean. Very quirky property, with numerous pieces of art, painting, sculptures and artifacts in the main lobby area.  You can also enjoy a spot of whale watching from your own balcony between the months of July & October.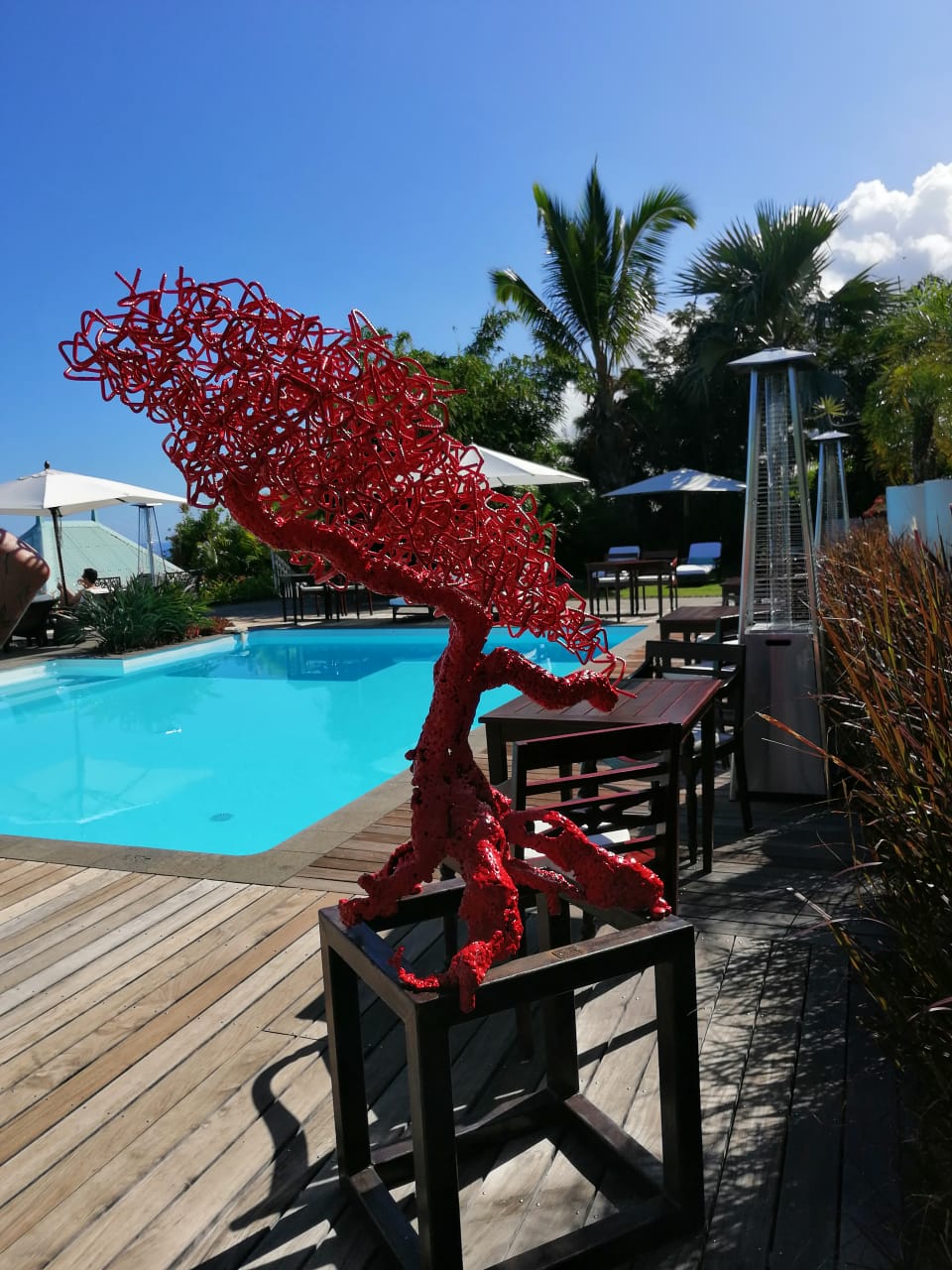 Above: pool at Blue Marguillat
I loved my visit of Reunion, I was pleasantly surprised at how `European` it felt at times, compared to Mauritius, but still full of authentic Creole charm, with idyllic, wild & unpredictable interior as well as relaxing dreamy beaches on the north-west.