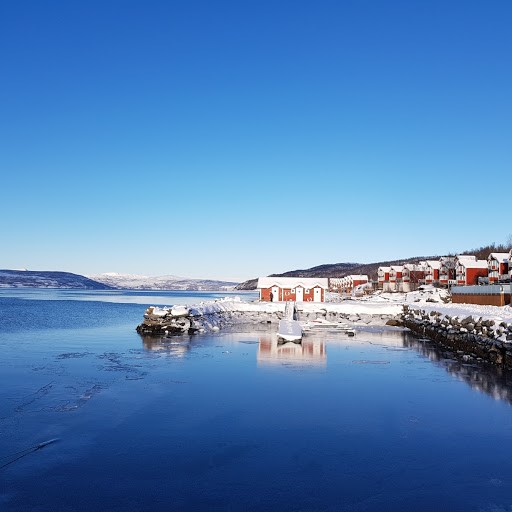 15 Oct

In Search of the Northern Lights.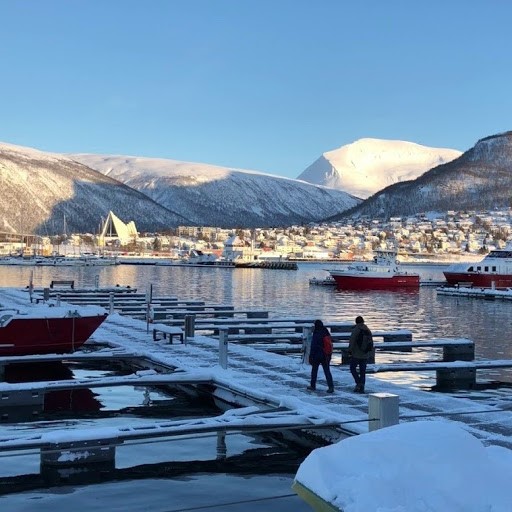 Clients have led me to this amazing short break which I felt I needed to discover for myself. February & March is a good time to consider travelling North of the Arctic Circle as the days are beginning to lengthen, the sub-zero temperatures are slightly less sub-zero and the weather tends to be clearer so a better chance of seeing the Northern Lights.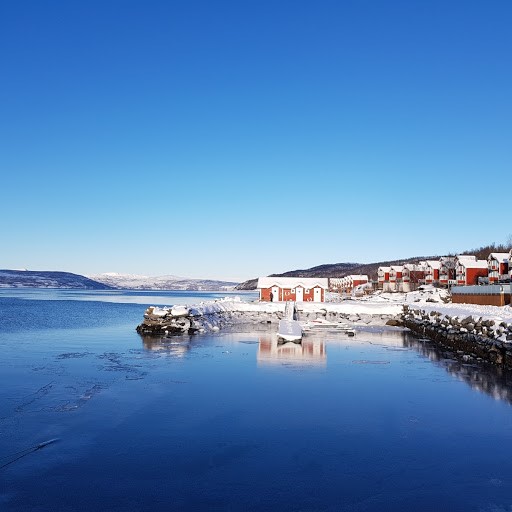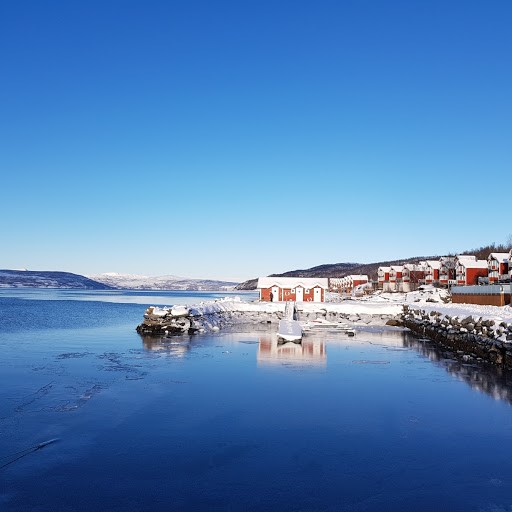 A three or four day trip with direct flights from Gatwick works a treat. Tromsø, a city in northern Norway, has grown from a small fishing village to a major cultural hub above the Arctic Circle. It's famed as a viewing point for colourful Northern Lights that sometime light up the nighttime sky. The city's historic centre, on the island of Tromsø, is distinguished by its centuries-old wooden houses. The 1965 Arctic Cathedral, with its distinctive peaked roof and soaring stained-glass windows, dominates the skyline and there is an Arctic Aquarium and a fascinating Polar Museum. Fjord Cruises are a great way to spend an afternoon here.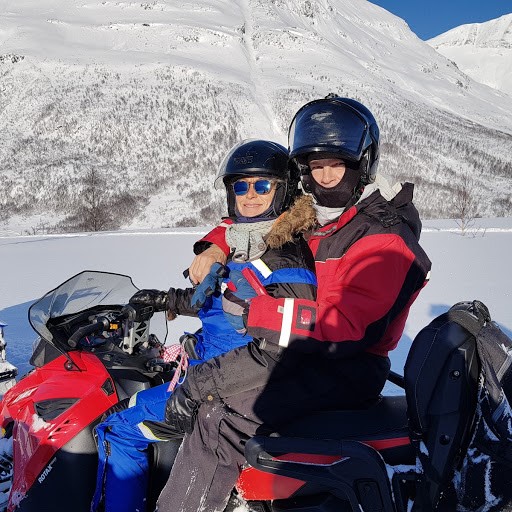 It was from here we set off on a snowmobiling excursion. Unlike anything we had done before. A backdrop of clear blue skies and a stunning backdrop. We were unable to go too high due to a heavy snowfall the night before. Whilst we arrived dressed in layers of ski kit, we were decked out in further snow suits, boots, helmets and goggles and set off behind our leaders in groups of four. Two to a snowmobile and taking it in turns to drive. We were all given the opportunity to drive "freestyle" which resulted in most of the snowmobiles turning over.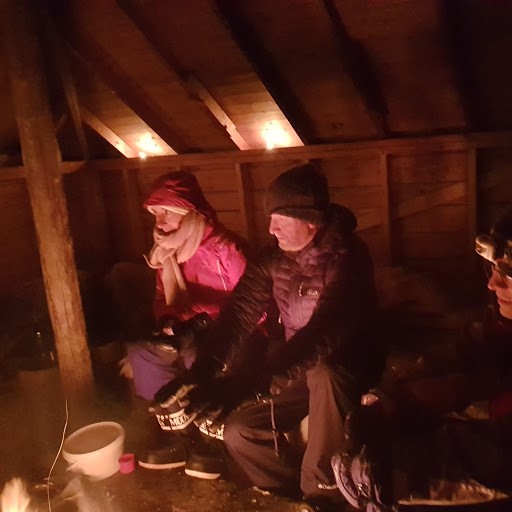 Around 1 ½ hours out of Tromso, we found Malangen Resort. This is one of a growing number of lodges on the sides of the fjords that operate both in winter and summer. Scandanavia's accommodation sometimes lacks the sophistication of some of our other destinations however, the locations and scenery are stunning and everything works. On our first night, we were treated to a dance of the Northern Lights during dinner and probably should have treated them with greater respect as the following night's viewing was more disappointing.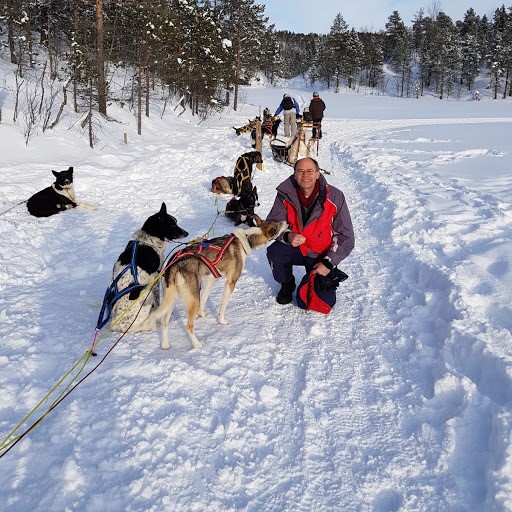 The highlight was a trip out with the huskies. This was a great outing amongst the silence of the Arctic, pines, frozen lakes and through the white valleys. It was made by the charm of our huskies. There were 70 in total and each couple were allocated five who were carefully paired up – or not! After a thorough briefing, we set off behind our leader – all taking it in turns to steer and then hopping off to push as we climbed the hills. Some got the hang of it better than others. Each husky seemed to have its own character and our lovely leader, who lives and works with them knew each one personally and took time to stop and chat to them all individually during the afternoon – they clearly adored her and each one had a back story. It was a privilege to get to know them.
After dinner, we set off on foot for Camp Zikka – a wonderful log cabin on the side of the hill above the frozen lake – carefully positioned for the best viewing of the famous Aurora Borealis. In plenty of time, we were able to set up cameras and prepare for their arrival as we sat around the fire eating hot pancakes and chatting to our expert. And they did make an appearance – enough for us to know where to look for them and see where they were going but not quite as good as the night before. Beggars can't be choosers but it was a great way to spend the evening out all the same.
This was a brief stop and there are variations on the theme. It comes highly recommended and I know many of you wanted to know about it on my return!